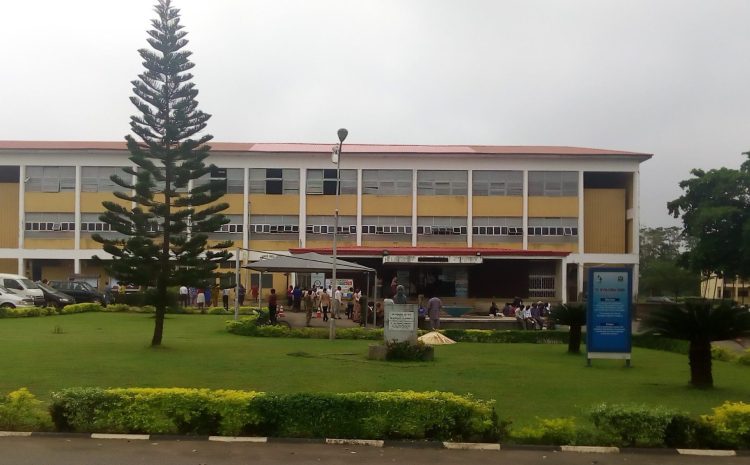 My stay in ISI was truly wonderful. It didn't feel like I was attending school. It felt more like I was part of a play with each scene ushering in a new day bringing in new activities and excitement.
It was an environment which was one of a kind even for the early eighties. The buildings, the Principal (Canon Iluyomade at the time), teachers, students and of course close friends. We had all sort of nicknames.
What of the aroma of tea and lunch coming from the cafeteria. The scones? The fish served during lunch was delicious. I can still taste it! Aunty Nike's Chicken…..Hmmmmm yummy
In the early years, I remember the senior boys in trousers and wishing how soon I could become one. The cool seniors rolled up their sleeves as a badge of their reputation and a moniker of coolness. It signified that I am one hip dude. It was always amazing though how the rolled up sleeves were quickly down when a teacher was around.
Senior Comm was off limits to juniors and yes, the juniors set the limits themselves. We could see with our third eye a 'no-fly zone, no-land zone and no water zone' sign that was invisible to all but juniors. As you were on your way to eat Aunty Josie's meat pie and run it down with Fruito Juice after a tough session with Mr. Kolawole, the maths teacher who has just scored you zero in a maths assignment, you suddenly hear….'One boy there, the last boy to run over here'. You grimace and it was like casting a straw out in the ocean on a raft with you and just your mates. No land in sight! Who picked the shorted straw got the rough of the green. Sigh, You start to run towards the senior and make sure you are didn't get there last. The last got the 'honour' of being on assignment for the senior during the break time.
What of the girls boys had a crush on?.. both senior and juniors. Dare we say it…. Can I want to get on with up you?…wonder what's being said now? Go out with you? Be my girlfriend? Maybe we should ask our kids?
It always amazed me that there were some guys who never got 'Isho's while for other guys it was a constant reprimand for overstepping boundaries. Some girls we heard enjoyed this. They would smile at you and encourage you to ask them out and delight in giving a heavy nail. True?
The borders, both boys and gals were perceived to be cooler than the day students. Lots of reasons for this but won't bother going into it now. It's for another day.
With the mix of nationalities, it was a fusion of interest, activity and what have you……. We all felt as one. Was there anything called racism? No, not inside the ISI walls while I was there.
We gave our teachers nicknames..Okuns, Smokey, Fagems, etc. My close mates and I gave a teacher the nickname 'werewolf' because of his beard. This was top secret.
I remember a certain incident where by Ms. Demello asked us to take a test and we in the class (C) said we were not prepared for it. She mentioned that she had told us in an earlier class about the test but we refused. She ended up crying and leaving the class. Suddenly we heard a thumping sound. Thump. Thump, Thump and it got louder and louder until we heard the deafening sound inside the classroom. In walked in Mrs Omueti, our class teachers with Ms. Demello behind and she said…..'Now I know all you gonna do this test'. Case closed. Who were we to argue with her?
'Till this day, the songs that were played at end of term activities are still very dear to me. I reminisce any time I hear those songs. I still have lots of the compilations in my music cabinet. The 80's music scene was unique. Gone were the disco sounds of the 70's. There were the days when musicians actually played instruments and the tunes actually came directly from the musical instruments. Only modification was amplification and one or 2 synthesizers. Remember George Benson, Earth, Wind & Fire, Yarborough and Peoples, Stevie Wonder, Roberta Flack, James Ingram, Denice Williams, Chaka Khan, The Police, Culture Club, Kool & the Gang, The SOS Band, Dionne Warwick, Tina Turner, Kashif, Evelyn King, Melba Moore, Lionel Richie, Freddie Jackson, The Pointer Sisters, Phil Fearon, Shalamar, Shannon, Glenn Jones, Eugene Wilde, New Edition, Imagination, Madonna, Loose Ends, KC and the Sunshine Band, Musical Youth….. So many, I can't name them all here. Remember the king of Pop, The great Michael Jackson of blessed memory ..those were da dayz!!
I remember wondering if MJ really had a girlfriend called Billie Jean because 'Billie Jean' never came out to refute his claims. Remember Rockwell with MJ, "Somebody's Watching Me"
That Eugene Wilde song was something else. I listen to the words now and I have a smile on my face ….We didn't listen and didn't care about the words of the song then. At least I didn't.
I still can hum the rhythms and beats of the songs right now. Mr Telephone man, there's something wrong with my number, I can't get through to….What of Grandmaster Flash & the furious 5?, Kurtis Blow? And the 'Breakdance' Movie of 1985 with Ozone, Turbo, and Kelly. The battle between Kool Moe Dee and LL Cool J was legendary.
The end of term activities? Dinner & Dance, Devils Basket, Victory Dance etc. During the Devil's Basket, the fly guys and gals were always in front. If you are not cool or chic, you respected yourself and stayed at the back. When the event really getting exciting, Dad's car horns and suddenly pulls over and….Sigh, why do the boarders have all the fun as they get to stay 'till the end?
Is your birthday is today? Get ready to swim with the fish in the fish pond. I vividly remember one of my mates 'Balubalu' who was totally entrenched in the water. No matter how far he ran, we caught him and brought him back to the pool.
For those who could drive, we had stunts with our parent's cars close to the end of the term. I leave you with the case of Abass and his cohorts on the way to IITA (or from IITA). Another case was 'Take that corner' .. in a certain blue 505 along Barth road….and the driver of the car said 'Which one'? Needless to say, neither corner was taken and the car was a right off. God's providence allowed the car to stop one meter way from a transformer. 'Balubalu', who drove the car went AWOL for a few days.
It was a bashful of colours as you pass the junior comm with the superhero and cartoons characters. Sadly this had been painted off. You see all sorts of guys breakdancing and popping here. No matter how hard I tried, I never could do the windmill. It was a time of 'no worries, be happy'. You hung out with your friends and talked about what fancied your interests.
Football was a real competition between the classes. I was in C class in my juniors years and till today, a goal scored by one of us is still disputed 'till today. It was from an impossible angle. Yes, peeps, Van Basten was not the first one to score that kinda goal. We had many Van Basten's, Pele's and Maradona's, De stefano's etc in our midst. The goal was scored and disputed as there was no net in the posts on the big field at the entrance of the school. That fantastic player's name surname started with an O and ended also with an O. He is presently into financial management.
The 'war' between houses was another significant event. Every five years it seems the baton changed. While I was there, It was Ogun house coming first most of the time with Gongola /Osun challenging. My House, Niger House was perpetually fourth. Guess the house that was always last? Cross-Country was an interesting event. I always loved it. Practice allowed me to stay late after school closed. It was only in form 5 that I could not participate due to exams. My highest position was seventh. For the boys, Osareti was always coming first with Akeem close by when I joined and the baton passed to 'Ekute' and them on to 'Aimbo'.
ISI, Thanks for a wonderful 5 years of my life!
My story continues another time.